Commercial Landscape Maintenance
Fertilization, Weeding & Pruning
Storm Preparedness & Response
Consider Your Commercial Landscape Needs Covered.
Beautiful year-round landscaping makes a significant positive impression on visitors, tenants and employees. You can count on IslandEarth commercial landscape maintenance crews to give your property a reputation of quality. Our team provides the expertise necessary to care for your turf, trees, shrubs, and plants – providing a natural environment that enhances the appeal of all of your properties. Our property management service team will provide you with professional services within a schedule that you can rely on – leaving you with precious time and resources to devote to the many other challenges of running your business.
Fertilization, Weeding & Pruning
Reduce the cost of commercial landscape maintenance with a proactive plan to eliminate weeds and pests, increasing your landscape's overall appearance and health. As a leading industry expert in lawn care and landscaping, our IslandEarth teams establish carefully calibrated, environmentally sensitive programs to fertilize trees and plants. You get a customized plan that is good for your reputation, landscape, and all who enjoy it.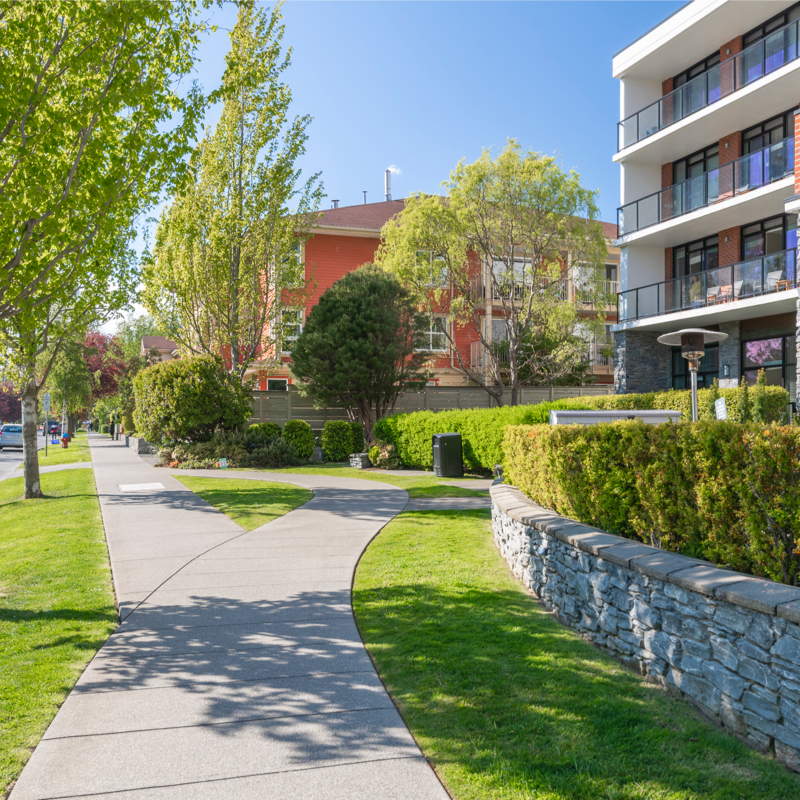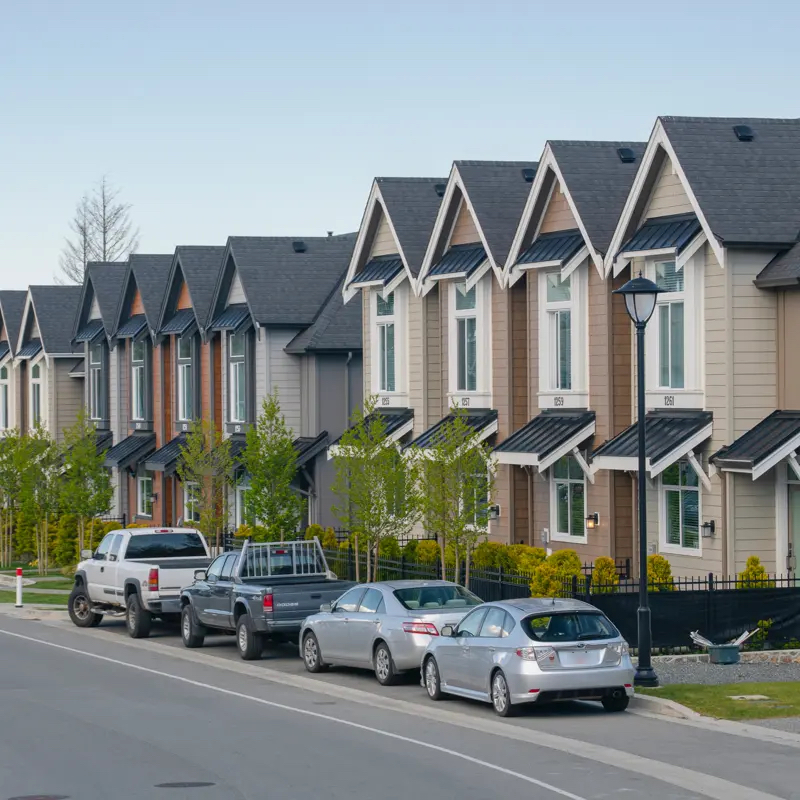 Storm Preparedness & Response
The unpredictable weather patterns of recent years have had devastating effects on the aesthetics and security of commercial properties. Heavy rainfall, wind, hail, and snow create safety hazards from debris, fallen branches, and slippery conditions. But you can rest assured that IslandEarth top landscaping management services have you covered when the damaging weather hits. We are your one-stop provider who can take care of it all – debris removal, snow and ice removal, and property maintenance. We will establish a recovery plan to minimize damage and avert risk. After the storm, we will be there to restore safety and aesthetics so that you can get back to business as usual.
Exterior Maintenance
Maintaining the cleanliness and appeal of buildings and hard surfaces is also essential to your property's reputation and appeal. IslandEarth property management and maintenance services extend far beyond lawn care and landscaping. When you schedule our exterior maintenance services, details like power washing sidewalks, litter pick-up, decks, walls, siding and parking lot sweeping, sealing, and striping are more things to check off your to-do list. With IslandEarth on your team, consider it done!
Snow Removal
We specialize in commercial properties specific to large surfaces. Our team is equipped with the necessary equipment to clear your parking lots of snow and ice. We provide responsive snow removal and plowing. We service apartment buildings, malls, big box stores, warehouses, Airports, institutions, and businesses throughout The Greater Victoria Area.
HERE'S WHAT WE BRING:
Snow removal and ice management programs tailored to your property
Dedicated account manager
Early morning snow patrol
Zero-Tolerance Snow Removal
Contact us to discuss your requirements.
Contact us to discuss your requirements.
At IslandEarth, we are dedicated to going above and beyond our clients needs to make sure they are getting the best service possible. We do this by:
Striving for 100% customer satisfaction
Providing professional and knowledgeable staff to get the job done on time and within budget
Customizing solutions to meet each clients requirements
Offering environmentally friendly alternatives
Our experience, professionalism, and commitment to our clients have helped us become one of the largest landscaping companies on the Island.