Landscape Design, Installation & Irrigation
Winterization & Spring Start-ups
Certified Backflow Preventer Testing
IslandEarth has saved millions of gallons of water for Large Airports, apartment buildings, Malls, City BLVDS and mixed-used communities, reducing costs by tens of thousands of dollars at a single facility.
Benefit from a comprehensive Irrigation maintenance plan designed to meet your needs and exceed your expectations, all delivered by a team invested in your success.
Landscape Design, Installation & Irrigation services
As one of the top irrigation installers on Vancouver Island, our professional landscape designers will create commercial irrigation solutions that retain the commercial property's curb appeal, enhancing its value and desirability. The effective use of intelligent irrigation technology and system selection will significantly minimize water consumption and reduce the irrigation system installation costs. In addition to conserving water, proper irrigation will encourage more profound root growth and healthier, more robust, weather tolerant landscapes. Our irrigation installation services include predictive weather capability and rainfall detection using intelligent sprinkler controllers and scheduled irrigation to prevent overwatering.
Winterization & Spring Start-ups
Let IslandEarth Worry About Mother Nature.
Never worry again about your irrigation system's pipes cracking in the frigid cold when you sign up with IslandEarth and our Winterization service. We tend to your needs before the ground freezes by preparing your system to last strong through the cold months. When warm weather and sunshine are knocking at the door, you can count on IslandEarth to get your irrigation system up and running with our Spring Start-Up service.
Certified backflow preventer testing
A backflow preventer is a mechanical device that prohibits the backflow of water through a cross-connection into the public water supply. The principal types of backflow preventers are the reduced-pressure principal backflow assembly (RPBA), the double check valve assembly (DCVA), and the pressure vacuum breaker (PVB).
WHY DO I HAVE TO TEST MY BACKFLOW PREVENTER?
It is a matter of public health to maintain a safe source of potable water. By testing backflow preventers, you help ensure that your drinking water is safe and complies with local by-laws and regulations.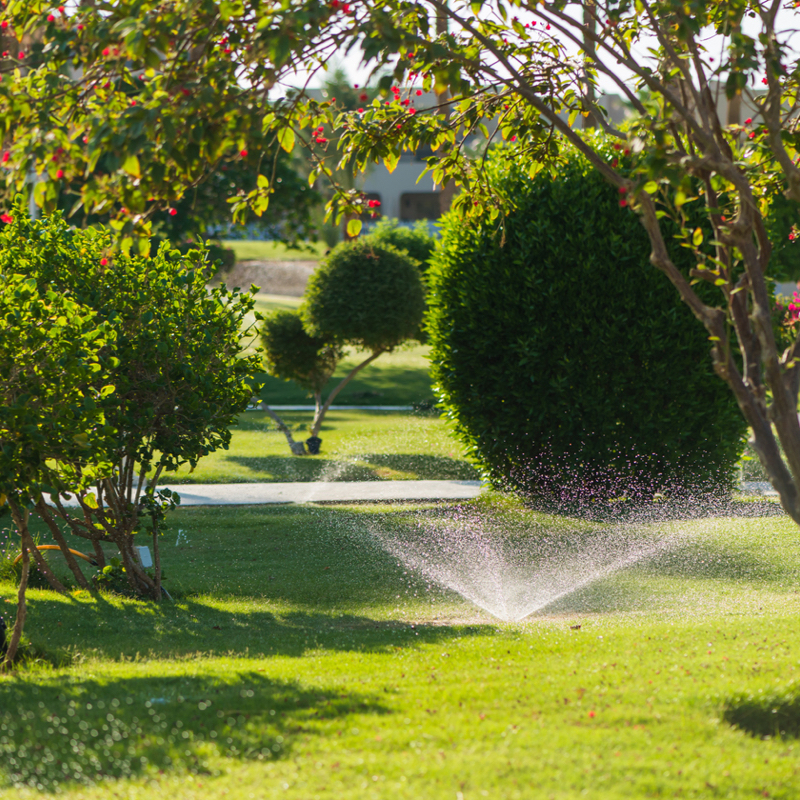 Contact us to discuss your requirements.
Contact us to discuss your requirements.
At IslandEarth, we are dedicated to going above and beyond our clients needs to make sure they are getting the best service possible. We do this by:
Striving for 100% customer satisfaction
Providing professional and knowledgeable staff to get the job done on time and within budget
Customizing solutions to meet each clients requirements
Offering environmentally friendly alternatives
Our experience, professionalism, and commitment to our clients have helped us become one of the largest landscaping companies on the Island.