As the leaves change colours and the air turns crisp, it's the perfect time for commercial property owners to focus on enhancing their curb appeal for the fall season. A well-maintained and attractive exterior can make a significant difference in attracting tenants, customers, and visitors. This blog post will provide informative tips and real-world examples of boosting your commercial property's curb appeal this autumn.
One of the most effective ways to enhance your property's curb appeal in the fall is through thoughtful plant selection. Consider adding a variety of plants and trees that showcase vibrant fall colours. For example, Japanese maples can turn brilliant shades of red and orange, creating a stunning focal point. Commercial properties like The Grove Shopping Center in Los Angeles have successfully utilized these colourful trees to create a visually appealing autumn landscape.
Adding seasonal decorations can instantly transform the look of your property. For instance, strategically placed pumpkins, hay bales, and mums can create a warm and inviting atmosphere. Take inspiration from the Belmont Mall in Langford, where local businesses adorn their exteriors with fall-themed decor, attracting both residents and tourists.
Regular maintenance is essential to keep your property looking its best throughout the fall. Schedule professional pruning to remove dead branches and ensure your landscaping remains tidy. Additionally, clearing fallen leaves and debris promptly not only maintains a neat appearance but also prevents slippery walkways. The Oswego Hotel in Victoria's inner harbour exemplifies this practice, consistently maintaining its beautifully landscaped areas.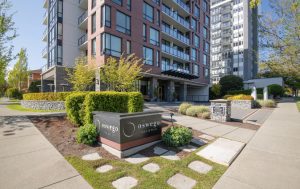 4. Landscape Lighting:
With shorter daylight hours in the fall, adequate landscape lighting can highlight the beauty of your property during the evening. Consider installing low-voltage LED lights along pathways and near landscaping features. The Butchart Gardens (make sure that is the correct spelling) in Victoria, BC, effectively uses lighting to accentuate its lush gardens and create a magical ambiance, even after sunset.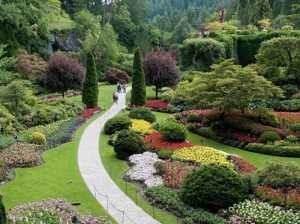 Sustainability is a growing concern for many commercial property owners. Embrace eco-friendly landscaping practices by incorporating native plants and drought-resistant species into your fall landscape design. The University of Victoria showcases its commitment to sustainability through its use of native plants and innovative rainwater harvesting systems.
Remember to adjust your irrigation system for the changing weather conditions. Reduce watering frequency as the fall season progresses to prevent overwatering and ensure the health of your plants. The tech-savvy Victoria International Airport smart irrigation systems automatically adjust watering schedules based on weather forecasts, saving water and money.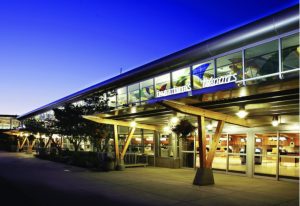 Consider hosting or participating in seasonal events on your property to attract more visitors. For instance, a fall-themed farmers' market or art fair can draw in the local community and create a buzz around your property. The town of Saanich, BC, organizes an annual pumpkin festival that attracts visitors and generates positive publicity for the shopping center.
8. Colourful Façade Updates:
Sometimes, enhancing curb appeal goes beyond landscaping. Consider giving your property's façade a fresh coat of paint in warm, inviting colours that complement the fall season. The historic downtown of Sidney, BC, is renowned for its beautifully preserved buildings, many adorned with charming fall-inspired colours.
9. Engage with Local Artists:
Support local artists and beautify your property simultaneously by commissioning fall-themed murals or sculptures. These unique artistic elements can become landmarks and draw attention to your commercial space. The community of Fernwood in Victoria, BC, is a prime example of how art can transform an area into a vibrant, attractive destination.
10. Tenant Collaboration:
Collaborate with your commercial tenants to create a cohesive fall atmosphere. Please encourage them to decorate their storefronts or host seasonal promotions. This collaborative effort can enhance the overall appeal of your property. Cordova Bay in Saanich, BC, is known for its tenant-driven approach to seasonal decor and events.
In conclusion, boosting the curb appeal of your commercial property during the fall season is an excellent investment in attracting visitors, tenants, and customers. You can create a welcoming and visually appealing environment by selecting the right plants, maintaining your landscaping, and embracing seasonal decor. Take inspiration from these real-world examples and prepare to make a lasting impression this autumn. Your beautifully landscaped property will leave a positive impression on all who visit, ensuring a vibrant and successful fall season for your business.